■ Jibo
Jibo is an intelligent family-oriented robot provided by Jibo, Inc. Jibo's functions, or "skills", are installed in the same way as apps to achieve communication with people. Jibo will feature capabilities unlike any other social robot platform, from voice-activated, full motion photo-taking, to no-hands videoconferencing, to interactive and personalized storytelling, to directed, animated messages and reminders to home monitoring and more. Jibo's personality and expressiveness relies on advanced technological innovations spanning from face and voice detention, emotion detection, touch input, 360-degree motion, full persona, voice recognition and custom voice synthesis and LED expressive lighting. Developers can freely develop Jibo's skills through the Jibo SDK to further expand, and customize, Jibo's functions.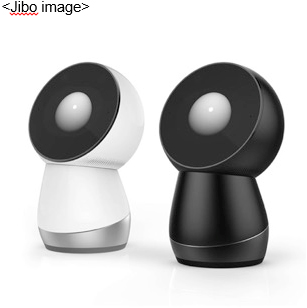 <About Jibo, Inc.>
■ About KDDI Open Innovation Fund
KDDI Open Innovation Fund is a corporate venture fund operated by KDDI and Global Brain Corporation that invests in domestic and international promising venture companies. It strongly supports the growth of invested companies by linking them to KDDI's vast company network, marketing skills, and services such as au Smart Pass.
It also has a base in San Francisco, United states where considers investments in startup companies that have the latest technology and innovative business models. When invested companies consider expanding to Japan, it offers a wide range of support, including business development, marketing, and localization.
See the following official homepage for information about the KDDI Open Innovation Fund.


http://www.kddi.com/english/ventures/koif/
---