August 6,2015
KDDI CORPORATION (Headquarters: Chiyoda-ku, Tokyo; President: Takashi Tanaka; hereafter: KDDI) has invested in U.S.-based Jibo, Inc. through its corporate venture fund, KDDI Open Innovation Fund, operated by Global Brain Corporation (Headquarters: Minato-ku, Tokyo; President: Yasuhiko Yurimoto). Jibo, Inc. is the developer of Jibo, the social robot for the home.
Jibo is a social robot intelligent who can sense and respond to consumers in the home environment, learning as he engages and providing help, fun and companionship to everyone in the family. Jibo was conceived by founder Cynthia Breazeal, Associate Professor at MIT and leader of the Personal Robots Group of the MIT Media Lab. KDDI has recognized Jibo, Inc. as a promising startup company in the robotics market and has formed a capital alliance with the company.
In the Japanese robot business market, the service robot market is expected to surpass the industrial robot market by 2020 and reach about ¥10 trillion by 2035 [1]. Through this investment, KDDI plans to offer Jibo, Inc. a wide range of support including business development, marketing, and localization, when Jibo Inc. expands to the Japanese market. Furthermore, KDDI plans to provide customers a world borne from the new communication of families and objects centering on Jibo.
KDDI will continue to provide customers with a new value looking ahead to the approaching IoT [2] era through investments to promising startup companies.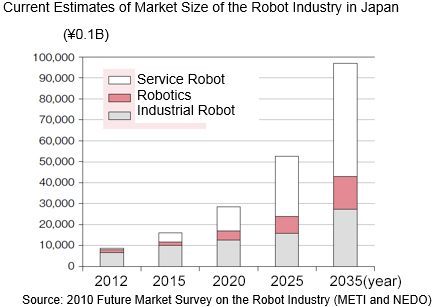 For more details, see the Attachment.
Attachment:KDDI Open Innovation Fund Invests in Jibo, Inc. Developer of Jibo, an Intelligent Family-Oriented Robot
---