―Announcement, "Concept of Runcible" at Mobile World Congress2015, Firefox OS based IOT device―
February 27,2015
KDDI Corporation (Headquarters: Chiyoda-ku, Tokyo; President: Takashi Tanaka) announced today that it has invested in Monohm, Inc. (Referred to below as Monohm) via the corporate venture fund KDDI Open Innovation Fund, which is managed by Global Brain Corporation (Headquarters: Minato-ku, Tokyo; President and CEO: Yasuhiko Yurimoto).
Monohm, a US company, is a provider of innovative IoT devices based on Firefox OS, looking beyond the smartphone era. Monohm is incorporating leading features of Firefox OS such as high performance, and lean power consumption.
Monohm is planning to release its first product "Runcible". Runcible has a unique round form and is a new type of device that is not just a mobile device or a wearable device. There will be a presentation the concept of Runcible at the Mozilla's booth in the "Fox Den" at the Mobile World Congress 2015.
Monohm and KDDI will collaborate to realize the concept of WoT (Web Of Things) where devices connected through the Web, with Firefox OS based on Open Web standards, without additional software or apps.
Through investment in Monohm, KDDI will support Monohm to develop Runcible localized for Japanese, and its business globally, especially in Japan, to create new IoT user experience.
KDDI will continue to invest in startup companies with innovative technologies for forthcoming IoT era, and keep providing new values to all of its customers.
See the official website for more information about KDDI Open Innovation Fund.


http://www.kddi.com/english/ventures/koif/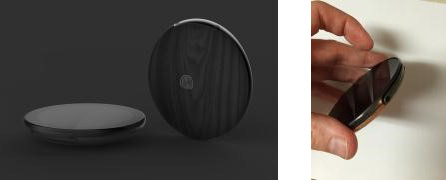 For more details, see the Attachment.
Attachment:KDDI Open Innovation Fund Invested in an IoT Technology Company "Monohm inc."
---