―Users need only a smartphone to check in and stay at hotels―
February 3,2020
Tokyo, December 6, 2019―Through KDDI Open Innovation Fund No. 3 (operated by Global Brain Corporation), a fund that aims to invest in promising startups, KDDI has invested in GTRIIP Global Inc., a provider of biometric authentication technology and related solutions in Singapore and throughout the rest of Asia.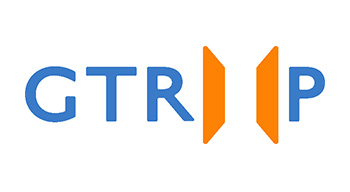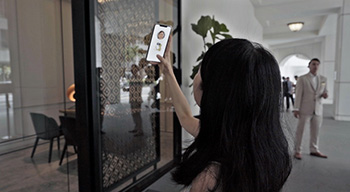 Through the KDDI Open Innovation Fund, KDDI has already invested in startups in Southeast Asia, including those in Singapore and Indonesia. In June 2019, KDDI launched a site in Singapore, the third base [

1] for the KDDI Open Innovation Fund's overseas operations. GTRIIP is the first investment to be made by the Singapore site.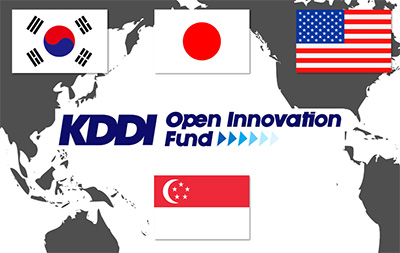 To make document-less authentication a standard practice in society in order to reduce check-in times, GTRIIP has introduced a solution [

2] mainly in five-star hotels in Singapore and Macau. This solution enables personal authentication with just a passport photo that the user has uploaded to his or her smartphone in advance and a photo of the user's face taken with said smartphone upon arriving at the hotel, thus allowing the user to check in without going through the front desk. The user can use his or her smartphone as a room key as well as a remote controller for the TV, air conditioner, and room lighting. In this way, everything from checking in to staying at the hotel can be done seamlessly with just a smartphone.
This solution is not limited to hotels; it can be applied to a wide range of locations such as offices, data centers, and other areas that require personal authentication, including ticket authentication at event halls.
Furthermore, in addition to the investment, GTRIIP and KDDI Singapore Pte. Ltd. have started joint operation. GTRIIP's technological solutions and KDDI Singapore's comprehensive IT solutions will be connected to operate the business in many regions, including in Southeast Asia, by making the most of KDDI's customer base and global business development capacity.
While promoting the "integration of telecommunications and life design," KDDI will, as a company that will continue to propose exciting ideas, promote business co-creation by investing in promising startups in order to create new experiences and value.
(For your reference)
GTRIIP Global Inc.
URL:

https://www.gtriip.com/

KDDI Open Innovation Fund
The KDDI Open Innovation Fund is a corporate startup fund that supports a broad range of startups. The currently active KDDI Open Innovation Fund No. 3 has an operational worth of approximately 20 billion yen. It focuses on AI, IoT, big data, and FinTech.
---