―For forthcoming Smart Home era―
March 30,2015
KDDI Corporation (Headquarters: Chiyoda-ku, Tokyo; President: Takashi Tanaka) announced today that it has invested in August Home, Inc. (Referred to below as August), the technology company behind the smart lock device for home automation and security, via the corporate venture fund KDDI Open Innovation Fund, which is managed by Global Brain Corporation (Headquarters: Shibuya-ku, Tokyo; President and CEO: Yasuhiko Yurimoto).
August's flagship product, the August Smart Lock, enables users to control their door lock directly from their smartphone. Its second product, August Connect, provides the lock with a WiFi connection enabling remote access to the home and integration with other smart devices.
The smart home market is rapidly growing in Europe and United States. Berg Insights predicts 36 million smart homes in Europe and Unites States by 2017. The smart lock is seeing a high demand from home, office buildings, hotel businesses and more. KDDI invested in August because of its competitive edge in product design and technology to manage and control seamless access to the home.
KDDI will keep investing in startup companies who have innovative technologies for the forthcoming IoT era that provide new value to customers.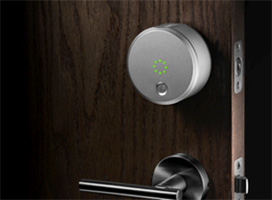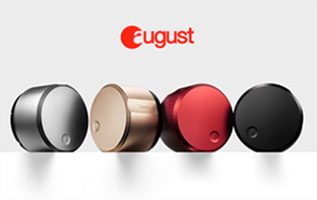 See the official website for more information about KDDI Open Innovation Fund.


http://www.kddi.com/english/ventures/koif/
For more details, see the Attachment.
Attachment:New Investments in August Home, Inc. via KDDI Open Innovation Fund
---