1. "Cota"
Cota is a wireless power charging technology developed by Ossia. It is consisted by transmitter and receiver. One transmitter has a 10 Meters coverage of wireless charging into multiple devices which integrated the receiver. Even if the recipient device is moving in the room, Cota can keep charging to it by wall reflection. One charger can charge many devices in a room wherever they are placed, no need to consider placement over a pad or a specific locations like other technologies. Ossia envisions a world where all of these battery-powered devices never require being plugged into the wall, and batteries won't ever need to be replaced.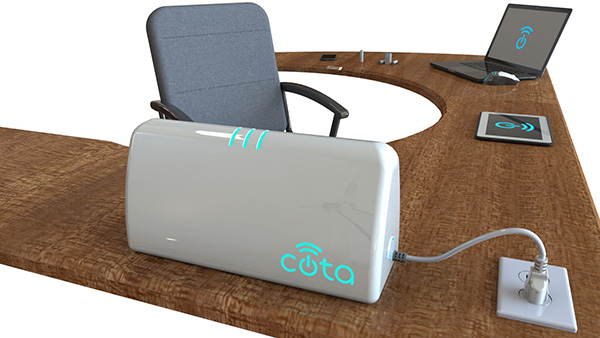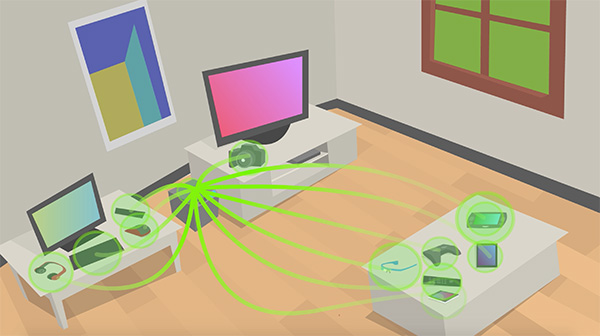 <About Ossia, Inc.>
2. "MistCDN"
"MistCDN" provided by Mist Technologies is a P2P contents delivery platform which reduces large traffic from servers by sharing data among end-users. Based upon WebRTC technology that is a standard for browsers, end-users do not need any plug-ins or installation of software. The more the contents have simultaneous audiences, the faster it will be delivered to the browsers.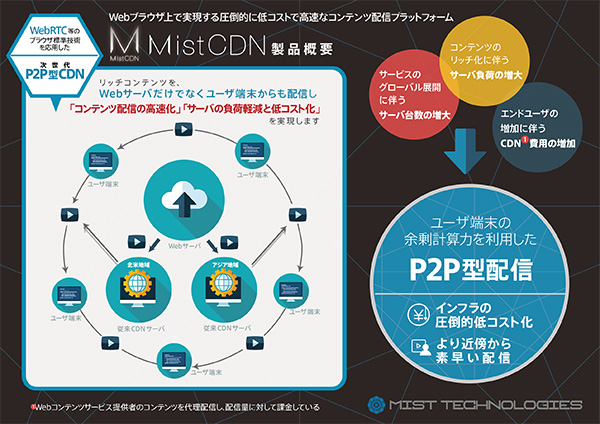 <About Mist Technologies, Inc.>
About KDDI Open Innovation Fund
With a fund in excess of 10 billion yen ($85 million), the KDDI Open Innovation Fund invests in promising startups both domestically in Japan and internationally. The fund is operated by KDDI CORPORATION and Global Brain Corporation.
For more information visit


http://www.kddi.com/english/ventures/koif/
---