―Agriculture monitoring and disaster response will be taken to another level with 5G drones―
June 14,2018
KDDI announced today that it has successfully completed a live 4K video transmission test using a drone that leverages 5G technology. The test was carried out in an effort to realize consumer services that can benefit hugely from drones, such as public safety and surveillance, agriculture monitoring and disaster response. The test, the first of its kind to have taken place in Japan, was carried out in cooperation with Nakao Research Laboratory of the University of Tokyo, TripodWorks and Prodrone.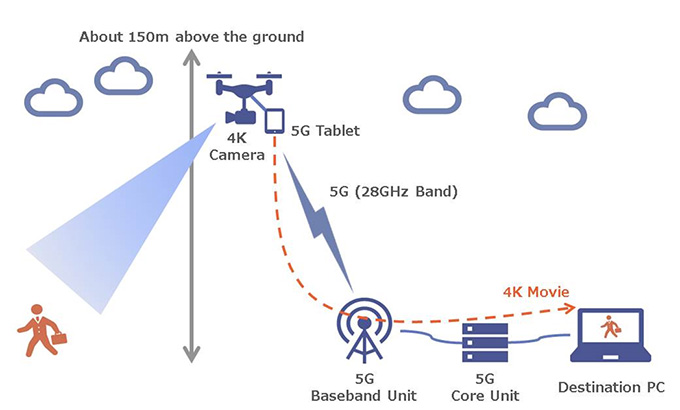 The test area was set up in the university's Kashiwa campus using Samsung Electronics' 5G equipment. Using a 5G supporting device, the video shot in the air using the 4K camera mounted on the drone was uploaded in real time.
The successful result showed that drones, when connected to 5G networks, can take high quality video transmission to new heights and help with monitoring things like buildings, bridges, farm produce and more.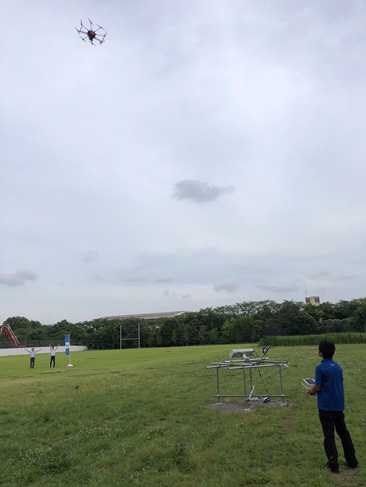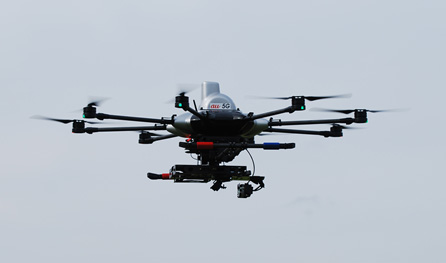 Together with its clients and partners, KDDI will continuously work toward integrating communications and life design to create new and innovative services through its technical expertise in 5G and IoT.
---